Interested in a modern portrait, custom-made just for you? Looking for the perfect gift to make a long-lasting impression? Scroll to browse our Custom Collections that we hope to inspire you with!
FEATURED 'PREMIER' CUSTOM ILLUSTRATIONS
---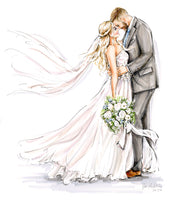 BESPOKE WEDDING ART
Give the most magnificent wedding gift of a lifetime (or treat yourself) with a breathtakingly elegant custom creation, hand-illustrated with LOVE by Jen.
SHOP PREMIER WEDDING ILLUSTRATIONS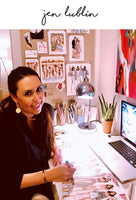 WORK WITH JEN
Jen Lublin is an Illustrator and Portrait Artist, based in the Greater New York City and Connecticut areas, specializing in made-to-order Illustration artworks.  She has an extensive background in Fashion Design and Illustration along with a diverse repertoire in the Fine Arts. She strives to place her dynamic, one-of-a-kind personalized portraits in homes across the globe. In addition to her private clientele, her body of work has been enjoyed on Social Media and collected by notables and celebrities such as Jane Goodall , Hugh Jackman , Jennifer Lopez and Ben Affleck , Blake Lively, Khloé Kardashian, Kylie Jenner, Gisele Bündchen , Eva Longoria , Jeff Gordon (Ingrid Vandebosch) of NASCAR and Rachel Zoe . Jen's Art was published by The Huffington Post in their May 2018 feature of 'Top Picks for Royal Wedding Art'. Her portraits were also tastefully highlighted in Print Publications such as Palm Beach Illustrated and Modern Luxury Weddings. Adding to her lifetime achievements, Jen's licensed artwork for the luxury skincare line of Dr. Nina Bal appeared on brand packaging and was featured in Forbes and Tatler Magazine in 2021.
LEARN MORE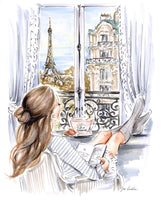 Whimsical Illustrations With A Story To Be Told..
Jen's illustrative works tell a playful story, captured through whimsical drawings to create a bold, colorful, ethereal art. Her designs are always full of intricate details to captivate the mind.
Jen's Custom Illustrated Portraitures are more than just life-like drawings of her client's photographs. They are meant to bring to life on paper all of the wonderful attributes and idiosyncrasies in a playful manner with a whimsical twist.  All of Jen's works are completely hand-drawn (never digitally illustrated). She appreciates the tangible, one-of-a-kind originality of a work of art in it's truest form.... making it even that more meaningful when giving to that special someone, or to hang on your wall, or to enjoy over the family mantel for years to come.
PORTFOLIO
Whimsical scenery, personalized family treasures and striking expressions of love ... Explore the painterly, hand-illustrated works of Jen Lublin. Enjoy the visual stories she tells in this diversified portfolio of beautifully detailed creations.
VIEW THE COLLECTION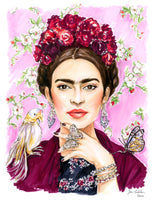 PRESS & NOTABLE RECOGNITIONS
FOLLOW THE ARTIST ON INSTAGRAM ~ @JENLUBLINDESIGN
Copyright Disclaimer
Copyright © 2017-2023 Jen Lublin Design, LLC.  All works by the artist Jen Lublin, including images on this site and artworks purchased from the artist are subject to Copyright by Jen Lublin. All purchased artworks from the Artist are strictly for for PERSONAL USE ONLY and do not include any license to use. If you intend to use your purchased artwork in any way other than personal enjoyment, you must contact Jen Lublin Design for distribution licensing with paid royalties.  Images may not be used, copied, downloaded, sold, redistributed, impersonated, altered, or printed to any capacity. Reproduction, Digital and/or Commercial use of the artwork without explicit written consent from the artist, Jen Lublin, is strictly prohibited and punishable by U.S. and international copyright laws. The artist always retains rights to her original works and their digital files. The sale of custom or ready-made products on this site does not transfer rights of any kind to the artwork or images themselves, nor does it act as an artist 'work for hire'. Jen Lublin owns all exclusive rights to the unique content, business model, structures and brand identity displayed on this website, online shop and social media platforms. Using or imitating any intellectual properties solely entitled to it's creator Jen Lublin, would be a violation of copyright / trademark ownership and infringement, resulting in legal action.